What is Landscaping?

It is the art of arranging or modifying the features of a landscape, an urban area, etc., for aesthetic or practical purposes. Often divided into hardscape design (pools, rock features, pergolas, pathways) and softscape design (soil, irrigation, turfgrass and plants)
Garden Masters is a specialized landscaping company based in Cyprus. The company can provide consultation as well as professional landscape drawings created under the supervision of our professional graduated landscapers Mr. Photos Photiou (Bsc Ornamental Horticulture and Landscape Design), Anastasia Charalambous. The company can provide detailed 2d landscape drawings using professional landscape software *Landcadd*. Also, photo images can be made as well as 3d dwgs.
Our Highly trained technicians can undertake the construction of the area under the supervision of the company professional landscapers as well as mechanical engineers. Our company can undertake the soil works, automated irrigation systems, planting with special plants (have a look at the presentation section), as well as pathways, rock and water features.
A special sector of the company can undertake the maintenance and/or upgrade of your area.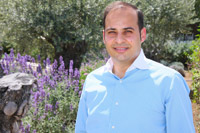 Landscaping and Irrigation Services
Soft and Hard Detail landscape and Irrigation design plan for a new or existing area
Computer generated images
Turfgrass management
Rock features
Ponds, fish ponds
Pools
Pathways, paving
Soil
Soccer stadium designs
Specifications
Tender documents
Bills of quantity
Supervision of works
Environmental issues
Landscape, Irrigation maintenance programs
Turnkey projects
Maintenance services
Lighting for garden.
Consultation services for farmers & livestock farmers base on EU programs. Our company has been certified by the ministry of agriculture for such consultations.