What is Landscaping?

It is the art of arranging or modifying the features of a landscape, an urban area, etc., for aesthetic or practical purposes. Often divided into hardscape design (pools, rock features, pergolas, pathways) and softscape design (soil, irrigation, turfgrass and plants)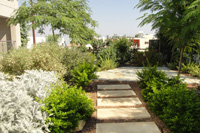 Presentation of a landscaping work in a house in Nicosia.

Article in Kipos and Ilios Magazine

Article in Maison

Article in Periodiko

Article in Must Deco Landscaping Article

Article in Maison April 2010

Article in Sinthesis "Kipos"

Article in Deco periodiko 2010

Article in "Kipos" mastoremata 2010

Article in Maison April 2011

Reference letter from Joannou & Paraskevaides Ltd
Garden Masters is a specialized landscaping company based in Cyprus. The company can provide consultation as well as professional landscape drawings created under the supervision of our professional graduated landscapers Mr. Photos Photiou (Bsc Ornamental Horticulture and Landscape Design), Anastasia Charalambous. The company can provide detailed 2d landscape drawings using professional landscape software *Landcadd*. Also, photo images can be made as well as 3d dwgs.
Our Highly trained technicians can undertake the construction of the area under the supervision of the company professional landscapers as well as mechanical engineers. Our company can undertake the soil works, automated irrigation systems, planting with special plants (have a look at the presentation section), as well as pathways, rock and water features.
A special sector of the company can undertake the maintenance and/or upgrade of your area.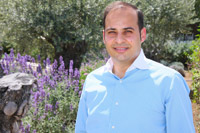 Landscaping and Irrigation Services
Soft and Hard Detail landscape and Irrigation design plan for a new or existing area
Computer generated images
Turfgrass management
Rock features
Ponds, fish ponds
Pools
Pathways, paving
Soil
Soccer stadium designs
Specifications
Tender documents
Bills of quantity
Supervision of works
Environmental issues
Landscape, Irrigation maintenance programs
Turnkey projects
Maintenance services
Lighting for garden.
Υπηρεσίες garden masters προς πελάτη για σχέδιο σύλληψης ιδέας
Δίνεται προς τον πελάτη μια ολοκληρωμένη εικόνα το πως μπορεί να διαμορφωθεί ολόκληρος ο εξωτερικός χώρος.
Λαμβάνονται υπόψη οι άξονες θέασης από μέσα στο σπίτι προς τα έξω και αντιθέτως.
Λαμβάνονται υπόψη τα θέματα ιδιωτικοποίησης του χώρου. Δηλαδή πως θα αποκρύψουμε σημεία του σπιτιού από τους γείτονες. (privacy)
Συμβουλευτικές υπηρεσίες για το φωτισμό - πως θα φαίνεται ο εξωτερικός χώρος την νύχτα
Υποδομή. Επιλογή φυτοχώματος/ φίλτρου αποστράγγισης ανάλογα με τα ειδή των φυτών/γρασιδιού την ποιότητα του νερού και τα υπόγεια εδάφη (βράχος, κώνος).
Επιλογή φυτών ανάλογα με την ποσότητα και ποιότητα του νερού.
Ορθολογιστική επιλογή φυτών για αντιμετώπιση των πιο κάτω προβλημάτων


Αποκοπή του αέρα
Για σκίαση ή ηλιοφάνεια χωρών
Για αποφυγή φύλλων στην πισίνα
Για μελλοντική αποφυγή μπλεξίματος του ενός φυτού με το άλλο.
Ιδανικότερο συνδυασμό των φυτών ανάλογα με το χρωματισμό των φυλλωμάτων τους την περίοδο ανθοφορίας, το σχήμα και μέγεθος των φυλλωμάτων τους και το σκοπό που χρησιμοποιούνται.
Θέματα συντήρησης

Επιλογή διακοσμητικών στοιχείων (πιθάρια, ανθώνες, μονοπάτια, πέτρες, αγάλματα) για εξοικονόμηση νερού, λιγότερης συντήρησης)
Οι εξειδικευμένοι τοπιοτέχνες του γραφείου μας μπορούν να σας δώσουν ένδειξη κόστους.